Stories: 4 People Who Were Born Poor and Are Now Rich!
Lotto: You have to be in it to win it!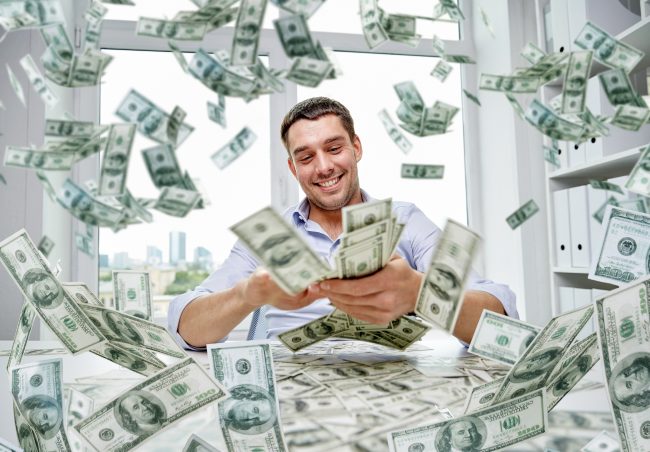 Many of us will buy a ticket occasionally and dream of winning something, no matter how small In the lotto draws. In fact the odds of winning are very low. The odds on winning the Euro millions Jackpot if you buy one ticket is 116 531 800! Okay so that's to win the whole jackpot but even to get one of the secondary prizes the odds are not good. Here below are a few recent winners who have not necessarily scooped the whole jackpot but have done quite well.
A young man of 19 years, after dropping his friend off in a nearby town, stopped at a Sunoco for gas. On a whim he decided to buy a $10 scratch ticket for the Golden Wild Time. It turned out it was the last scratch ticket they had available. He scratched and to his surprise won $ 500 000! Fate was on his side that day.
This kind young man who remained anonymous stated that he would probably invest $5000 for himself for the future and then would give the balance to his parents. He mentioned his parents had always been good to him and his sister and that by giving the money to them he would not have to worry about their future at all.
The Golden Wild Time Tickets are scratch cards with prizes of between $10 and $500 000. At last count they had about 18.5 million in prizes still remaining. What are you waiting for!
An anonymous lottery winner from Southampton came in to claim his prize of One Million Pounds Sterling after more than a month had gone by since the draw. Was he just coming to terms with his big win? Or had he found a ticket in someone else's rubbish. ? Who knows but always check your tickets.
Ross Fadden from Victoria Harbor in Canada was the lucky winner of $300 000 in the Lotto Max Draw. His prize was not the 1st prize but one of the secondary ones. He remembered to check his ticket in the scanner where he and his wife were doing their shopping. He says that at first he thought he had won about $ 30 .It was only after checking with the Foodland Staff that he realized that he was now $300 000 richer .
He modestly stated that he would pay of his mortgage and then take a road trip to the Maritimes in Canada.
As further proof that you try and try again, is the stories of Mary O Dwyer and Sirina Kamieniecki. Both kept their tickets and re entered them in the Million Dollar Replay Draw. Neither of their tickets had won first time round but both ended lucky.
Mary won $50,000 and Sirena $25,000
Luck does play a major part in Lotto draws and the fates defiantly have a hand in it somewhere along the line. However the old adage you have to be in it to win it ALWAYS applies!
This article was posted by the Globally Bored web-team in the Stories section of our website.